Hola! Here's another Beach Reads Update from your favourite town.
We're just starting to get busy here in town as snowbirds return to Puerto Morelos and the town gears up for Christmas and the busy tourist season.
We've been mostly obsessed with watching the new Chedraui grocery store going up just south of the square. Less than a month ago we posted an update that showed workers pouring the concrete floors, finishing the roof and siding the building with stone. They have made incredible progress since then. Officials tell us the fully-stocked Selecto store will open on UPDATE: They opened Friday morning. Details and pics coming soon.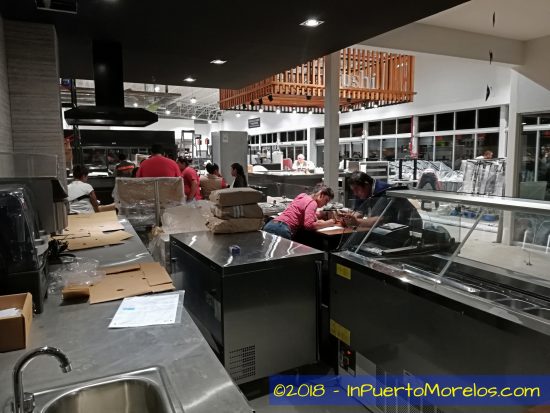 Here's a look inside from the evening of November 26. This appears to be the cafe area.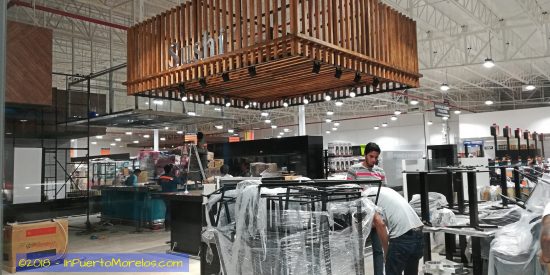 Just beyond the cafe is a sushi bar. To the right, you can see the cash registers…just six of them.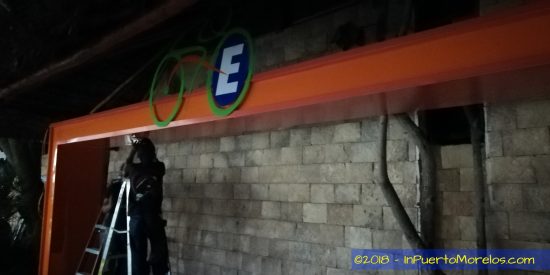 We've been worried about parking at the new store, as there are not many spots. There IS, however, very convenient parking for cyclists. This is just outside the front door.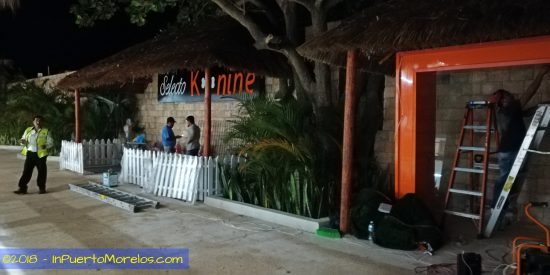 More surprisingly perhaps, there is parking for your dog!
There is also special parking for folks who order online. It appears that you will order your stuff, park in the special spot, announce your arrival on the nearby intercom and they will bring your order.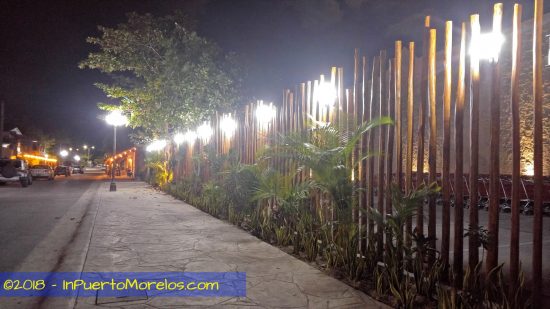 Construction is also underway on several small shops on the east side of the building.
We talked to one of the bosses at the site and he was positive the store will open on UPDATE: Opened Friday morning. Details and pics coming soon.
There will be more town news coming soon in another edition of Beach Reads. SUBSCRIBE HERE


Check out our rental properties! We have one and two bedroom suites available, close to the beach and centro. www.CasaDeLosViajeros.com
We still have prime time open at Christmas, in January and in March. Come see us!