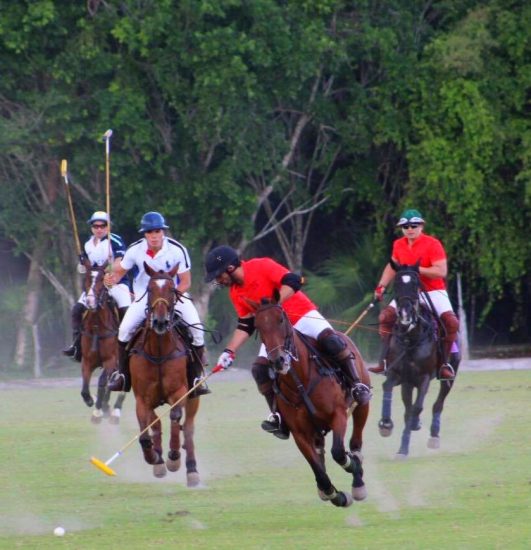 This week's "SHOUT OUT" goes to El Rey Polo Country Club, Puerto Morelos's home to one of the top Polo facilities in all of Mexico. Surprise! We bet you didn't know that you can watch one of the world's oldest known team sports in our little beach town.
Located on the Ruta de Cenotes, just after KM 11, El Rey Polo Country Club is a beautiful facility. Besides having a world-class polo field, they also have exclusive restaurants (open only during events), a wine pavilion (open only for events), a large outdoor pool and the facilities to hold concerts.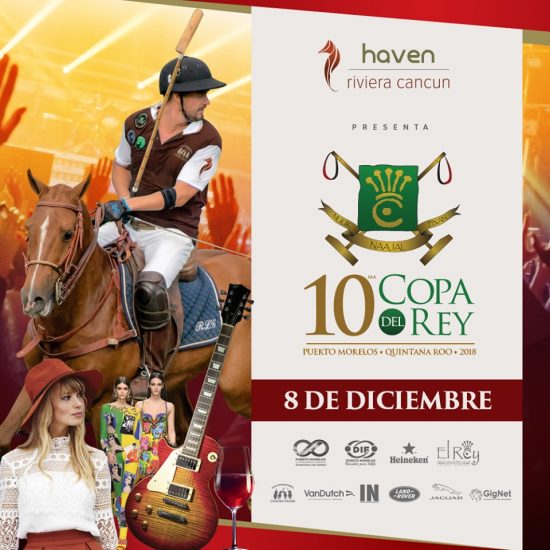 Local Tip: You will need a car or taxi to get to this location
Holding several matches a year, El Rey Polo Country Club. has one of their biggest events happening on December 8th. It is the 10th Annual Copa del Rey to celebrate their 10th anniversary. The day will begin with a polo match at around noon, followed by a fashion show and finally a concert in the evening.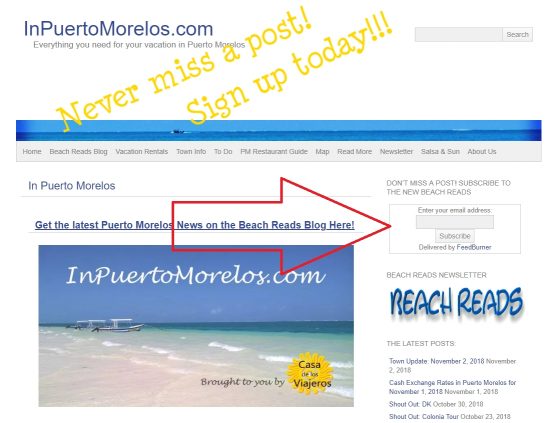 General tickets for the day are 450 pesos and includes entrance to the event, getting to participate in the divot stomp during the polo match, the kids club, participation in the hat contest, access to the fashion show and music festival, plus 2 free drinks. Your ticket also includes a donation to the local DIF, a charity that works on family development.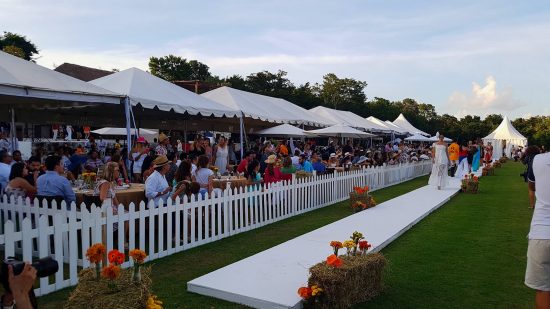 And yes, this is a bit of a fancy affair! Not only is there a hat contest, but there is also a dress code requesting that you wear white. If you want to kick it up a notch, you can buy VIP tickets for 1200 pesos each. In addition to the above, you also get special VIP Access, 2 hours of premium open bar from 2:00 pm to 4:00 pm, special prices and access to the "Cliquot Sky Lounge" plus discounts on food. To purchase your tickets click here. There are a limited number of seats available and the tickets are going fast.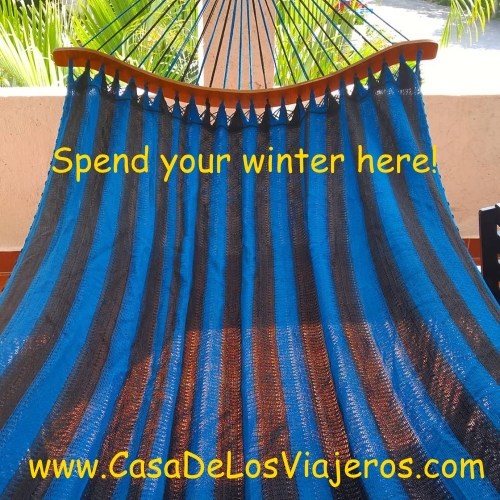 If all of this seems a bit too fancy for you, but you would still like to see a polo match in Puerto Morelos, El Rey Polo does hold other events throughout the year. The best way to keep up on these is to follow them on Facebook.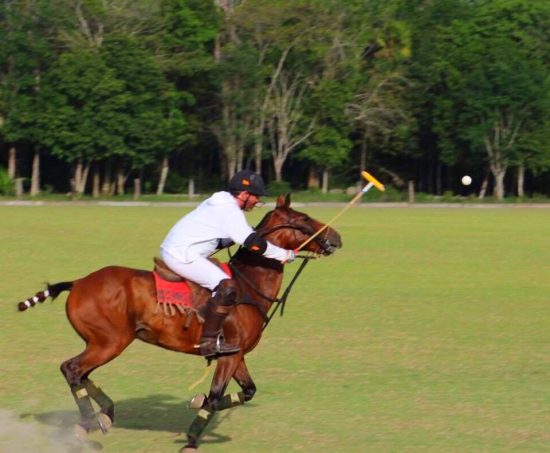 This post is part of our ongoing feature where we will send a SHOUT OUT to one of our local businesses, people or hints that could improve your time In Puerto Morelos. If you would like to be a part of this feature click here to find out how you can join in on the fun!
Pictures supplied by El Rey Polo Country Club