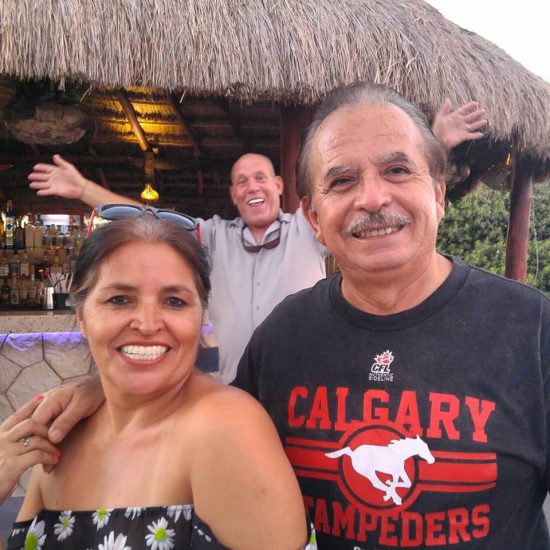 This week's "SHOUT OUT" or should we say "RECONOCIMIENTO" goes to Victor and Marilú at the Puerto Morelos Language School. If you are looking to learn Espanol while you are on vacation or living here, this is the place to go.
Victor and Marilú are two warm and fun people to study with. They are both certified to teach Spanish as a second language. Victor has over 47 years of teaching experience. For 25 years, he was the Director of Languages for three different universities in Cuernavaca, Mexico. Marilú has taught Spanish for 32 years. They say that teaching is their passion. They love teaching so much, they say they never "work" a day in their life.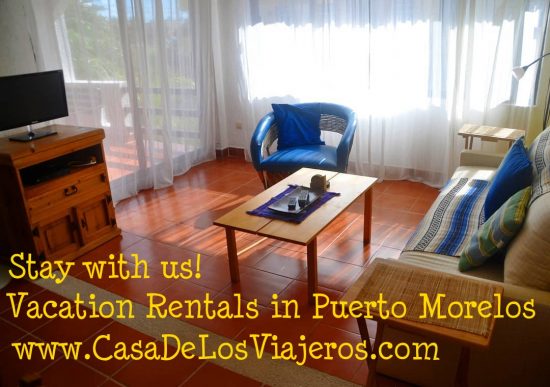 Vacation Rentals in Puerto Morelos
The couple moved to Puerto Morelos ten years ago with the dream of starting their own school, which has now been in operation for seven years. Victor and Marilú have become fixtures in our community and we are happy to have them here teaching us and being so patient as we students butcher their beautiful language. The techniques they use will have you speaking some Spanish sentences right away, which will give you the confidence to keep learning and practicing. You will notice progress after every lesson.
There is no miracle way to learn another language, but Marilú and Victor will make it a nice experience.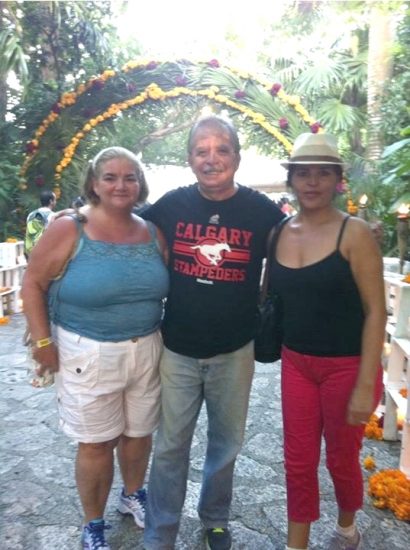 Susan from Calgary is now fluent after finding Puerto Morelos a few years ago. "I've studied for over four years with Victor and Marilú, in person when I'm there, and via Skype from Canada. Best teachers ever! I always get compliments on how good my Spanish is, and I'm very confident interacting with Spanish speakers. I can't say enough good things about them." (Susan is also converting Victor into a Calgary Stampeders fan. GO STAMPS!)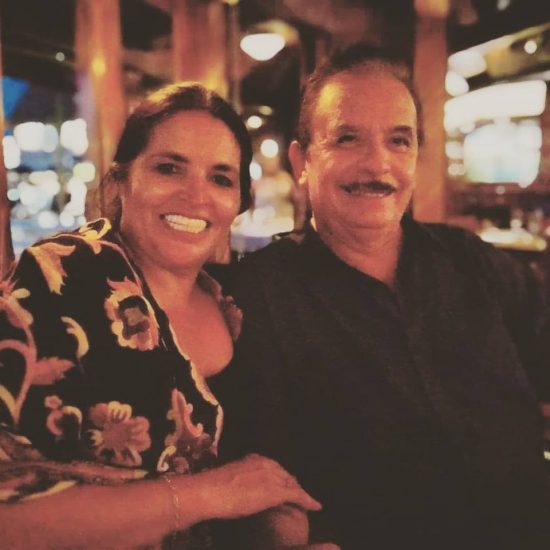 Students from all over the world are generous in their praise of their teachers:
Anne: "I am in Canada. Victor and I get together on Skype once a week. I also have to say he has patience!!"
Erin: "We were fortunate enough to take a weeks worth of Spanish while in Puerto Morelos. I can't say enough good things about Victor and Marilú. I highly recommend their school. Marilu is a wonderful person and for us, beginners had an effective style of teaching."
Herman: "Marilú is FANTASTIC"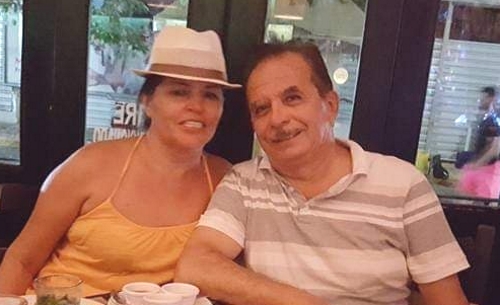 Gary: "Victor and Marilu are both wonderful teachers."
Katie: "Marilu is fabulous. When I lived there she came to the house, just one on one. She's quite wonderful."
Mariana:  "Marilú and Víctor they are the best!!!"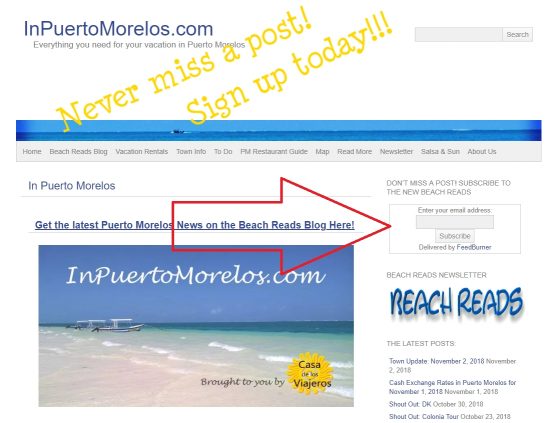 Never miss a post! Sign up today for In Puerto Morelos Beach Reads
Victor and Marilú say their purpose and passion is to share their love for both the Spanish language and Mexican culture. They feel extremely grateful for the students (now friends) they've met who have allowed them the opportunity to continue pursuing their passion.
If you would like to take lessons, you can contact the Puerto Morelos Language School through their website. They offer private, couple, family or group classes for all levels of Spanish instruction. Buena suerte con sus estudios!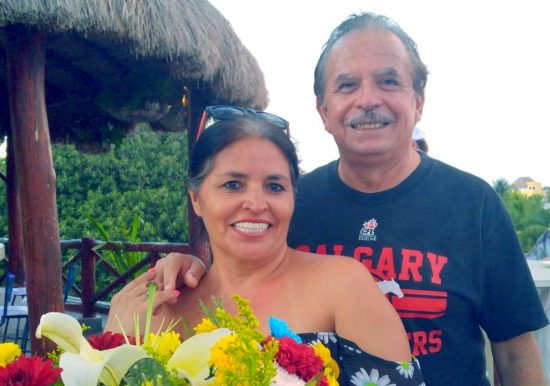 This post is part of our ongoing feature where we will send a SHOUT OUT to one of our local businesses, people or hints that could improve your time In Puerto Morelos. If you would like to be a part of this feature click here to find out how you can join in on the fun!
Special thanks to Susan for some of the pictures and information. Also to Mike for the "Shout Out" guest appearance.