This is Part 2 of our Town Update. If you missed Part 1 click here.
A quick update from Part 1, the fire truck that was making its way from Alberta, with a long delay at the US/Mexican border, finally zoomed into town late on Saturday night. The final push through Mexico did not go too smoothly as they had alternator problems, but with some help from fellow first responders, some extra crowd-funding on Friends of Puerto Morelos and some creative ingenuity, they made it safe and sound. For a video of their arrival, click here.
Puerto Morelos and the fire truck story also made the local news in Edmonton, the whole city has been waiting for this truck to be delivered! Click here for a story the local Global TV station posted on Sunday night.
Now let's talk more about restaurants, specifically the changes to the ones on the south side of the square. This is an area you may not always venture to… but you should. There are a lot of great places are more pop up every year.
One of your long-time favourite places has moved a just little further south. Spaghettino is now one block south of where it used to be. It is still just past Chedraiu, but now closer to El Campanario. The new location is very nice and you can expect the same great food.
Right across the street from Spaghettino and next to El Campanario is a new taco place called Ta Ki To. As you might expect, they specialize in tacos. So if you are looking for fast, fun and filling, check them out.
Also, Café Mar de Niebla has moved… and when we say "moved", we mean it! They actually moved the entire building! You may remember, the cafe used to be behind the taxi stand on the main town square. Now it is in front of the Mayan Handicraft centre and across from Spaghettino. They sell coffee and ice cream, two of our favourite things!
In the same area, DK will be opening again soon. They tell us that they are just getting the band back together after a long summer break and then they will be serving up the same wonderful food & drink with an Asian flair. (Try the Bruce Lee if you dare)
The folks at Lola y Moya have a very pretty new location with some lovely murals. They are just 40 meters north of where they used to be. They still have the same great specialty coffees and tasty daytime treats. They are open now, but make sure to join them for their grand re-opening on Saturday, December 7th at 8:00 am.
And last but not least, there is a new place in town for tacos and beer. It is called Taqueria Los Tocayos and it is located on the east side of the Chedraui Selecto across from Hacienda Morelos. We have not heard any reports yet, so check them out and let us know!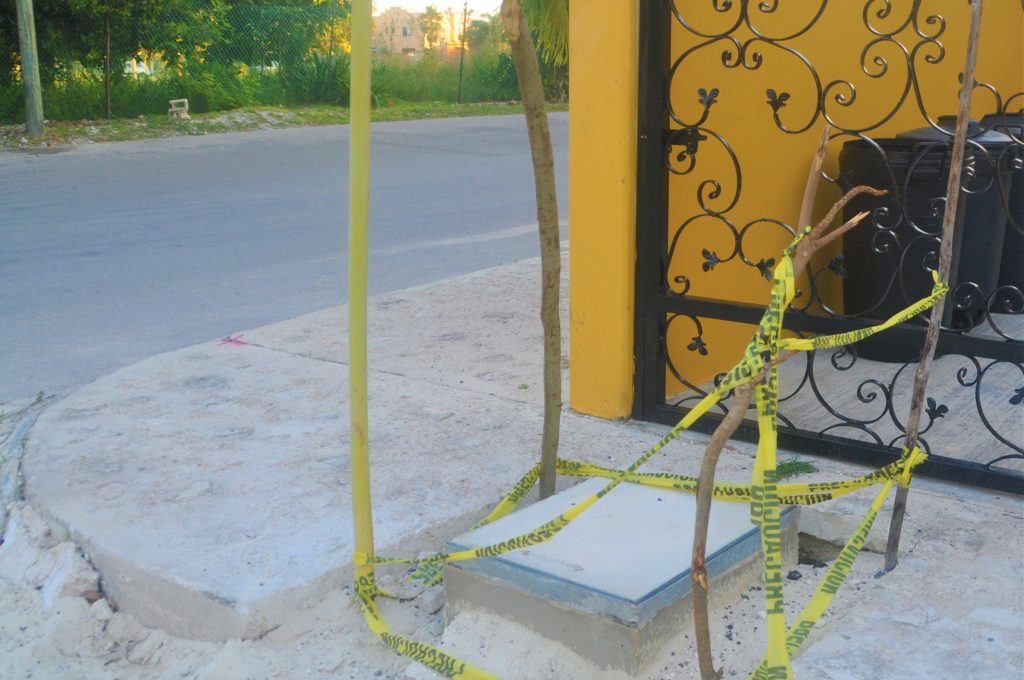 Ok, enough about restaurants for now… Another change you will find is that there may be a few more holes in the streets of PM and some folks digging more of them. This is thanks to Aguakan, the water company as they are hooking more homes to the sanitary sewer system. We've all been on septic systems on the north end of town up to now. This will probably not change anything for visitors to our town. Most places will still not want you to flush your toilet paper because the plumbing can't handle it, but the good news is, it will be much better for our beach and environment.
Speaking of the environment… plastic bags are no longer being given out in any of the Puerto Morelos grocery stores. It is now up to you to bring your own or for the place, you are renting from to supply them as we do at Casa de los Viajeros. 🙂
So that is it for Part 2 of our town update. Watch for Part 3 coming soon! Don't miss a post! SUBSCRIBE today to Beach Reads InPuertoMorelos.com, We keep you up to date on your favourite beach village.