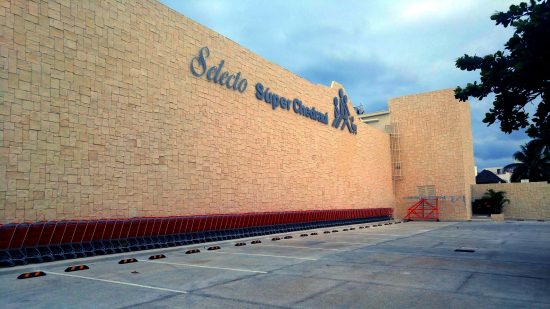 For those of you who aren't in Puerto Morelos right now, we thought we would share with you some photos of the new Chedraui supermarket that just opened on the port side of our little town. Here are a few photos that we took as we watched the building of the store progress.



It all began on what was once was a vacant lot, occasionally used to park cars, store old equipment or host giant mud puddles…
It quickly grew into this.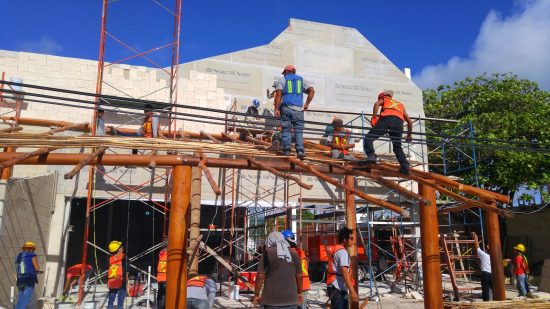 Construction of the store was completed in about six months. And if you are wondering how you get a project this big done so quickly, this pictures explains how; many, many workers.
And soon the glass was going in.
And once the glass went in. All sorts of things starting show up inside, like these shopping carts.
And then the cash registers (just 6 of them).
Followed by shelves.
Then the cafe started to take shape and workers started training.
As the big day approached.
And then only one day later than predicted, Puerto Morelos had its second Chedraui. A Chedraui Selecto. It is slightly smaller and a little fancier than the one on the highway. It features a smaller selection of groceries and produce than the other Chedraui. It appears to have a pretty good meat counter,  decent wine selection, a cigar humidor and a fresh bakery.
There is a cafe with coffee and gelato. A place that makes custom sandwiches and a sushi counter. There is a cevicheria with ceviche and seafood. You can buy a bag of fresh popcorn or a hotdog. There is a special section that has a decent beer selection including craft and imports, plus you can have a glass of draft in the middle of the store!
There are no appliances, electronics or auto accessories. They have focused on beach-goers with sections selling coolers, sunscreens (including reef friendly ones) and beach toys. There is a small pharmacy.
It is located on the port side of town, half a block south of the square with access either Rojo Gomez or Rafael Malgar. Click here for a Google Map.
Open daily from 7:00 am to 11:00 pm.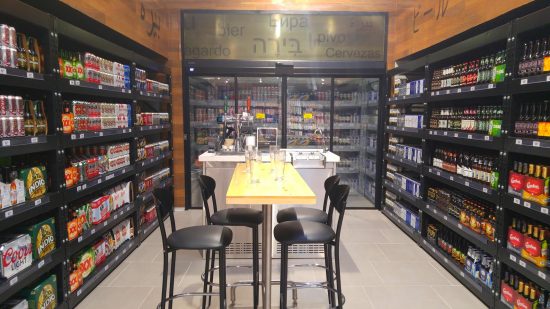 It is nice to have the new Chedraui on the port side, but we will continue to support our local small businesses, like the Fruteria which was featured in this weeks SHOUT OUT.