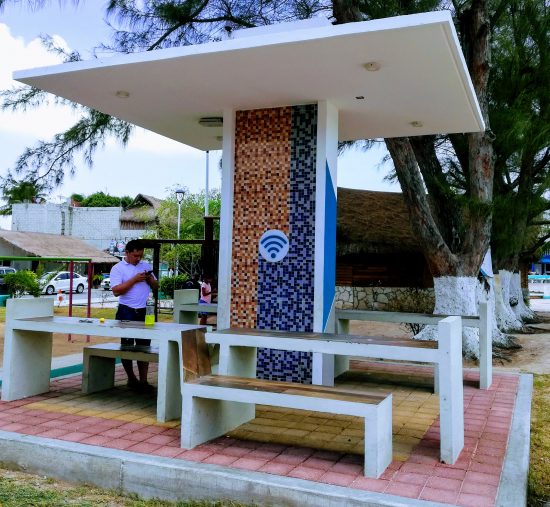 Puerto Morelos now has free Wi-Fi in the square. It wasn't a quick or easy process, but it is finally here. If you visited our town last November you may have witnessed this little construction site, right on the north side of the square.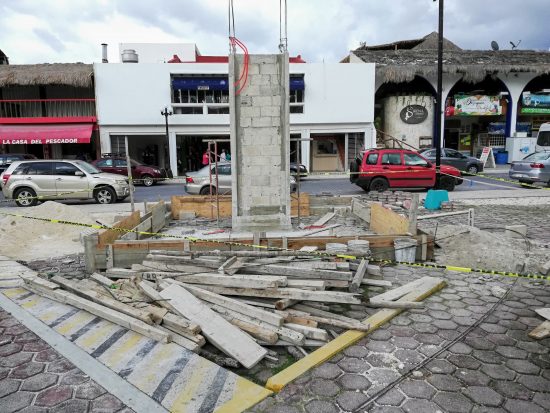 It was supposed to be a free Wi-Fi location, but for some reason, unknown to us, it was torn down and moved to the other side of the square in January.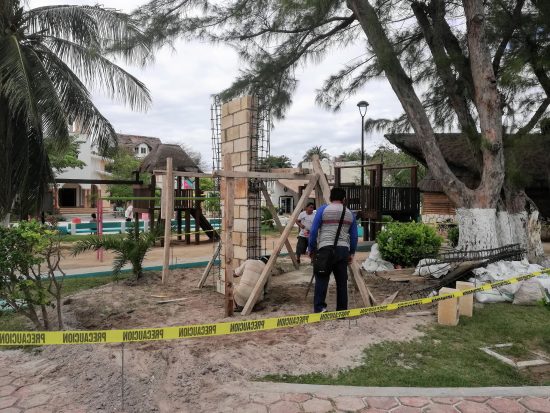 And it was reconstructed to become this.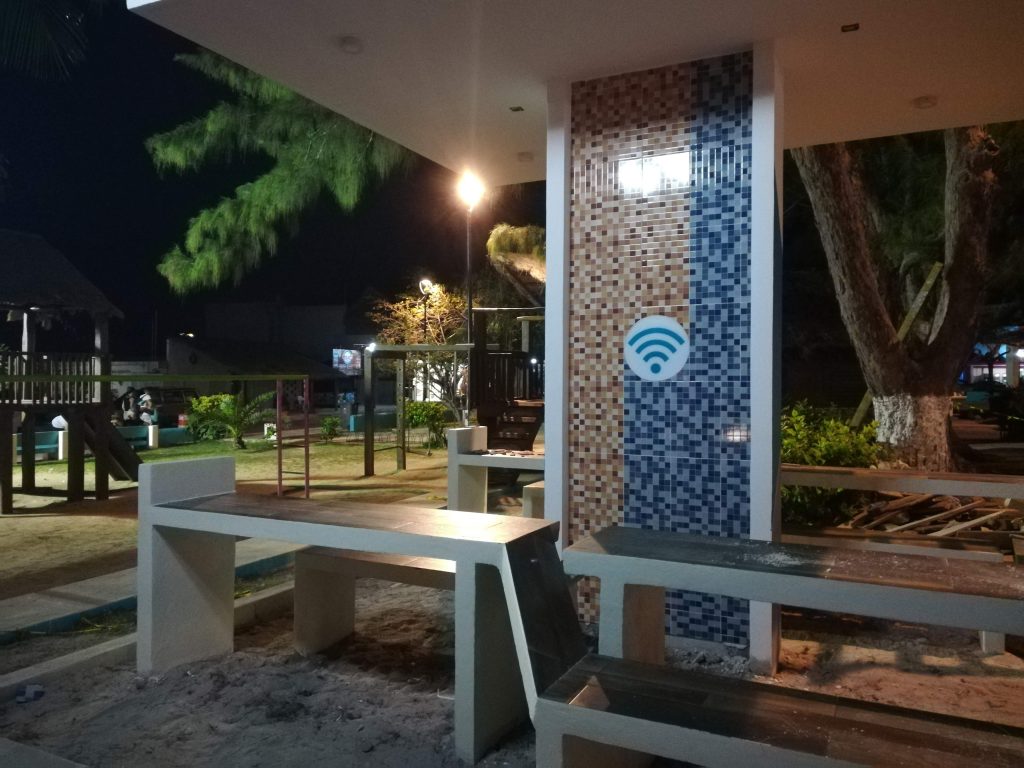 A Wi-Fi tower, complete with a seating area, is located on the south side of the park across from Alma Libre Bookstore. If you are in the square you can look for a Wi-Fi signal called WiFi Caribbean Mexican.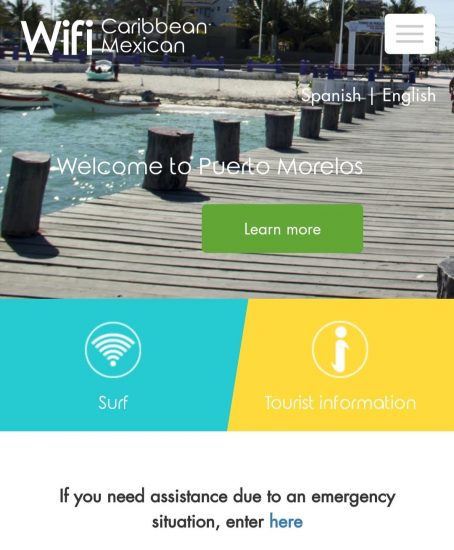 After connecting, you will get a pop-up that asks you if you want to "surf" or if you want "tourist information". Or if you are having an emergency to click here (not sure what that button does).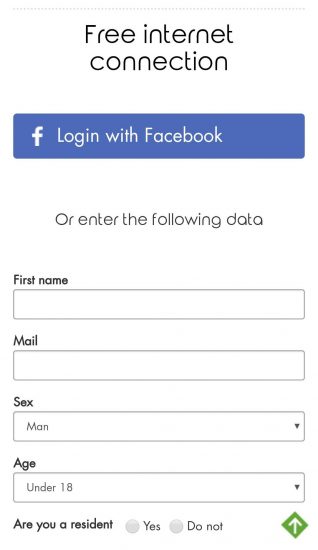 To hook up to the signal you will either have to sign in with your Facebook account or by filling out a short form with your first name, email address, sex, age and answer if you are a resident. The form can be viewed in either English or Spanish.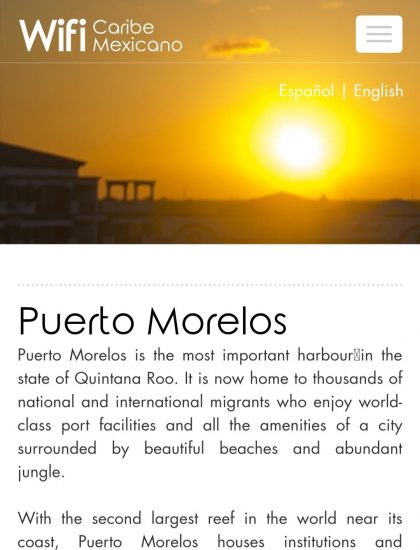 Once you have completed the form you will get a pop-up saying "Gracias", which means you are connected.
The signal is not terribly fast, and it may not "remember you" the next time you try to sign on, but it is better than nada. You may be better off to patronize one of the many businesses in town that offer free Wi-Fi to their customers. There are many, and their signals are usually faster and more stable. Their chairs are likely comfier too!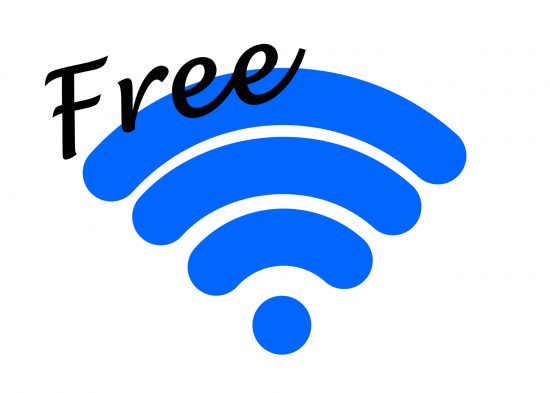 We are currently curating a list of local businesses that offer free Wi-Fi to their customers. If you are a business owner that shares your Wi-Fi, let us know! You can click this link to message us through our FB page.