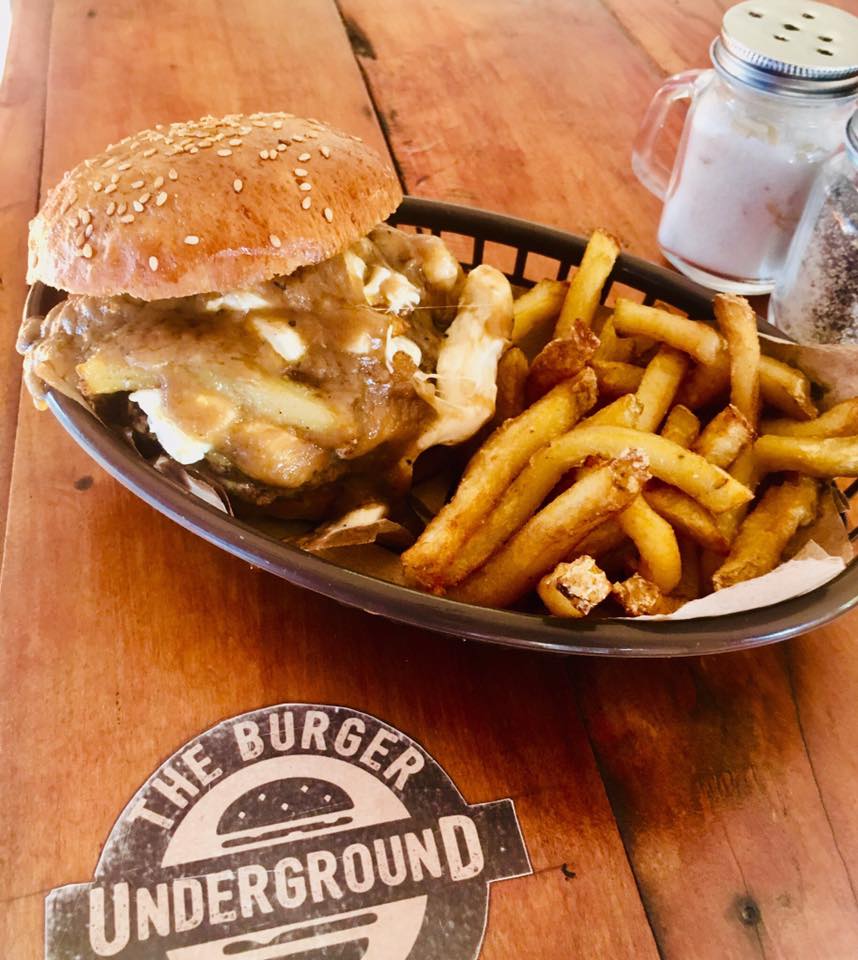 What started out as an idea in Joe's kitchen, quickly grew to the most popular delivery service in Puerto Morelos, The Burger Underground. Now Joe has made the big leap from delivery only to a full-service restaurant that has some of the best burgers in town.  
Serving good, hot food, fast, The Burger Underground makes each order individually.  So, even though you can get your burger quickly, should you be in a hurry, each burger is still custom made to your individual preferences. Along with top-quality fresh ingredients, the buns are sourced locally in Puerto Morelos and are baked specifically for The Burger Underground every day.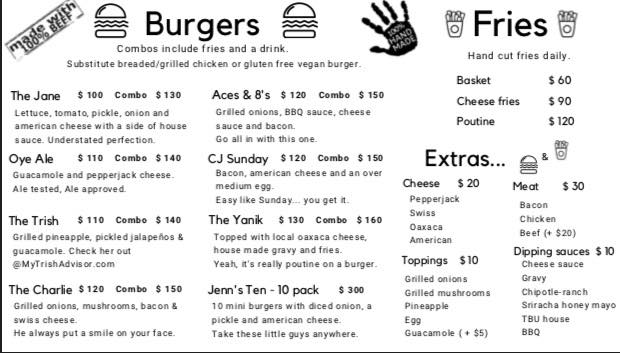 With a creative, very local menu (can you figure out who the CJ SUNDAY is named after?) The Burger Underground has everything from your "not so basic" cheeseburger to The Yanik, which features a beef patty topped with Oaxaca cheese, gravy and fries right on the burger! Maybe just a little taste of poutine in there. 
The Burger Underground is also making a conscious effort to be environmentally friendly. They wrap their burgers in paper and do not use styrofoam or plastic containers.  
Local Tip: You can substitute the beef patty in any burger for chicken or a veggie burger. 
Located on Ave Ninos Heroes, right across from the Coatimundi Park on the port side of  Puerto Morelos, The Burger Underground is open from 12:00 PM – 9:00 PM every day except Tuesdays. And not messing with their roots, they still have delivery. You can call them at 998 353 8838. And don't forget to "like" them on Facebook.  The Burger Underground is will be a hot contender to be this year's winner of the Best Burger in town during our annual Best In Puerto Morelos Survey.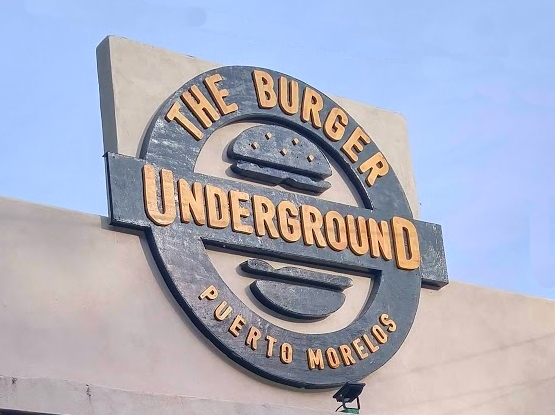 This post is part of a new feature where we will send a SHOUT OUT to one of our local businesses, people or hints that could improve your vacation In Puerto Morelos. If you would like to be a part of this feature click here to find out how you can join in on the fun!