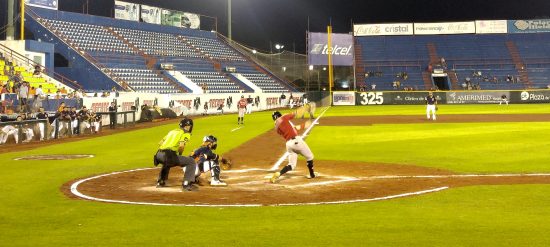 This week's SHOUT OUT goes to The Tigres de Quintana Roo. The great Yogi Berra once said, "Love is the most important thing in the world, but baseball is pretty good, too." And we can think of no better way than to spend a warm evening watching the Tigres de Quintana Roo and having a few cold beers in Cancun. If you haven't been to a game yet, we highly recommend it. The tickets are inexpensive, easy to get, and there isn't a bad seat in the house.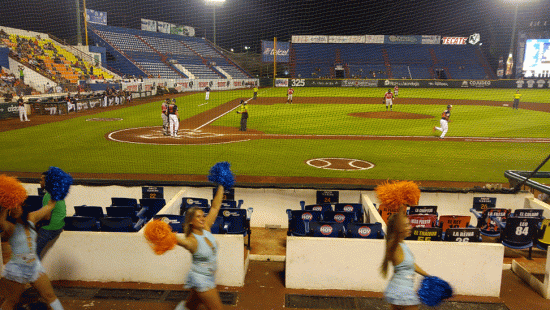 The Tigres de Quintana Roo are a Triple-A Minor League Baseball team that play in Cancun. The team is part of the "Zona Sur" (Southern Division) of the Mexican Baseball League and are owned by Major League Baseball All-Star pitcher Fernando Valenzuela. The Tigres won the Mexican League championship in their inaugural season and were dubbed: "El equipo que nació campeón" (The team that was born as champions); unfortunately, they have not had as much success in recent years, but we are looking forward to the 2019 season.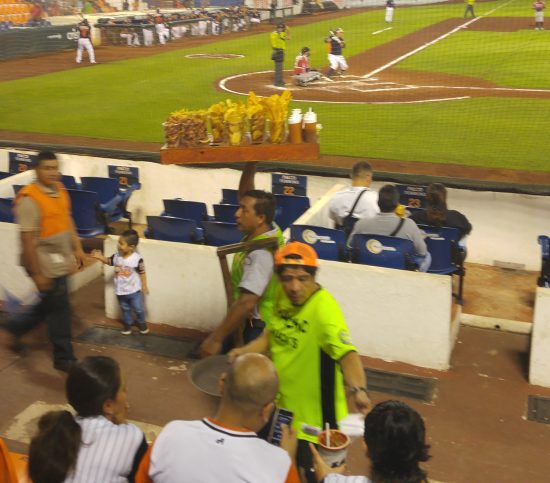 Local Tip: Get a guy!
The ball is fun to watch, but just being in the stands is an experience. There is always a lot of excitement going on. The music is loud. Hawkers walk up and down the aisles selling everything! Food and drink of course, but also unusual souvenirs and noisemakers. There is a Tiger mascot who has loads of personality, and they even have cheerleaders with energetic, if not necessarily synchronized dance moves.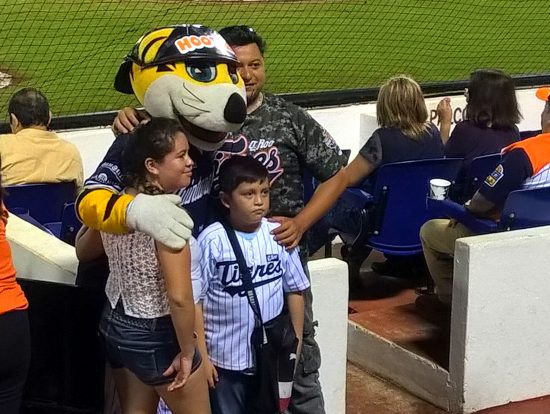 The best part is that once you find your seat, you never have to leave it to get a drink or snack. When you first sit down, you will be offered something to eat or drink by a man in the stands. He is now "your guy" for the evening. He will run back and forth to get you whatever you want. Beer, tacos, popcorn…. you name it! You don't have to miss a minute of the game. At the end of the game, he will present "la cuenta" before you leave. At that time you pay him for your food and drinks along with a nice tip for all of his running back and forth. It is a very civilized arrangement.
Even if you did not like baseball, you could go to a game just for the food. You can get pretty much anything from ballpark classics like hot dogs and cotton candy to more Mexican favourites like tacos al pastor.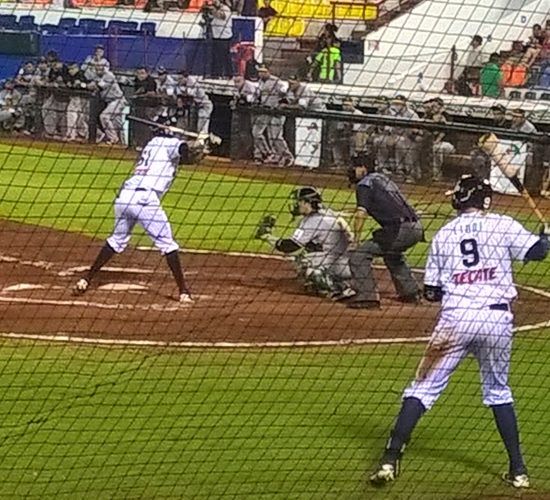 The Tigres de Quintana Roo's season runs from April to September. You can find the schedule below for the 2019 season.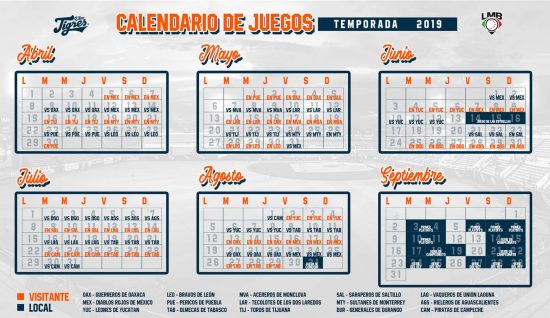 And you can buy tickets online here or at the ticket booth at the stadium in Cancun.
The Tigres play at "Estadio de Beisbol Beto Ávila" which is near Costco and the downtown Wal-Mart. You can take the ADO bus to and from the game, just keep an eye on the time at the ballyard to ensure you don't miss the last bus back to Puerto Morelos. Eat, drink and enjoy watching the Tigres de Quintana Roo.
This is a new feature where we will send a SHOUT OUT to one of our local businesses, people or hints that could improve your time in Puerto Morelos. If you would like to be a part of this feature click here to find out how you can join in on the fun!