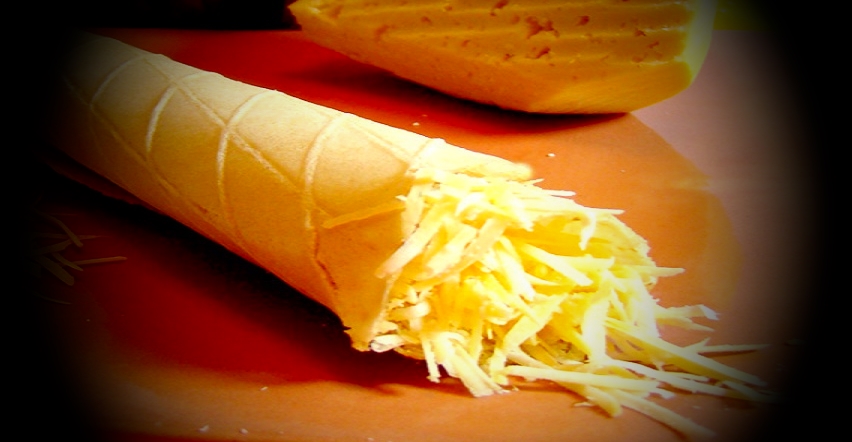 This week's SHOUT OUT goes out to the oh, so tasty marquesita. You may have witnessed the long lines of people stretched out in front of one particular stand in Puerto Morelos. This stand sells the treat known as marquesitas. You can often find them by following your nose, as the wonderful aroma is enough to draw you to the little cart that sells them.
We are lucky enough to have one of the best marquesita stands we have ever tried right here in Puerto Morelos. Marquesita Inri (named after their son) is a family-run stand that is set up most nights in the square on the port side. There is frequently a long line, but you know it is well worth the wait if you have ever had one. (Plus you can sniff that marquesita scent for free while you wait.)
A marquesita (pronounced: mar-kay-cee-ta) is a traditional Yucatecan dessert, you will not find them in other parts of Mexico, or if you do, it will be a Yucatecan running the show.
The story goes that this delicious creation originated in Merida in the late 1930s, when an ice cream vendor, Vicente Mena, hoping to extend his season, made warm cones and sold them without ice cream, as a less chilly alternative for the winter months. He then tried filling them with ground beef, like a taco, but that didn't work so well. Finally, in the 1940's he landed on the right mix crispy sweet cone crepes stuffed with shredded Edam cheese.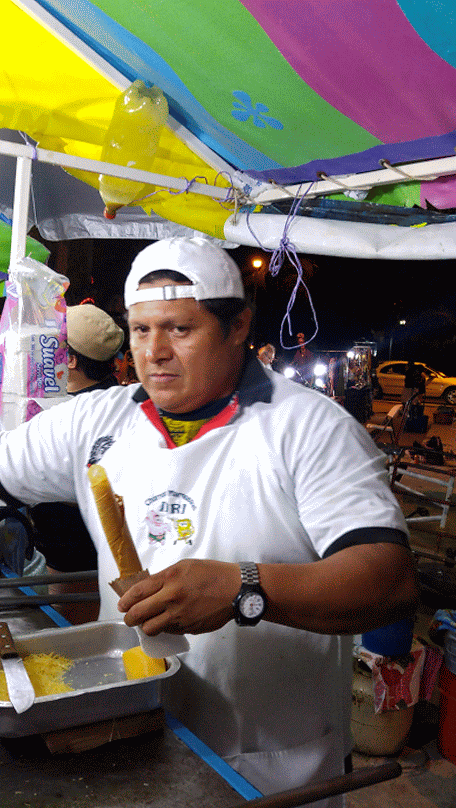 There were two girls in particular that liked the new sweet/salty treats, they were the daughters of a wealthy marquis living in Merida. They loved the desserts so much, Vincente named them "marquesitas" after the two little ladies.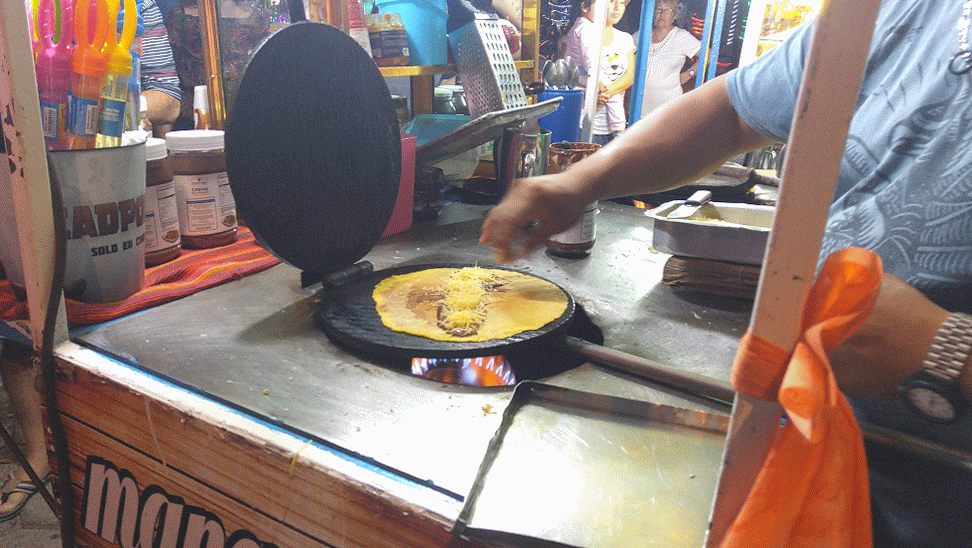 Today, marquesitas are individually and freshly made to order. Marquesita Inri begins with a sweet batter made with condensed milk that is poured onto a hot metal plate. The batter is spread out over the plate and sandwiched between a second plate. The crepe is then cooked over an open flame, rotated halfway through. Marquesita Inri then fills the crepe with toppings of your choice. Traditionally the crepe would be stuffed with salty Edam cheese, but you can also add cajeta (goat caramel sauce), strawberry, chocolate, cream cheese or Nutella sauces to make your own yummy creation. The marquesita is something you don't want to miss when you visit Puerto Morelos.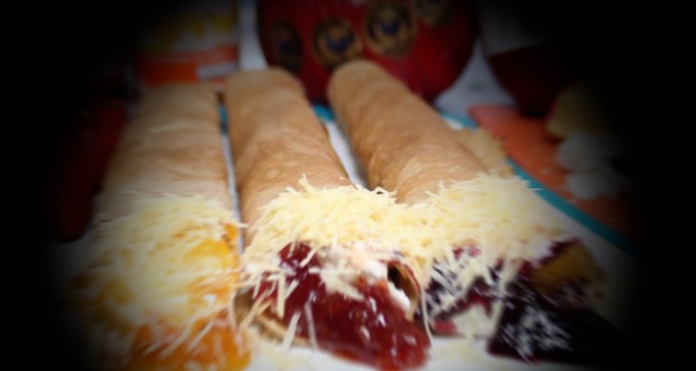 This post is part of a feature where we will send a SHOUT OUT to one of our local businesses, people or hints that could improve your vacation In Puerto Morelos. If you would like to be a part of this feature click here to find out how you can join in on the fun!