If you take a trip south in Puerto Morelos, you will find "South Beach", as the locals call it, an area you may not know. It is a long strip of wide, white sand beach, scattered with shells and strong waves that break on the shore.


There are a couple of different ways to get to South Beach. The easiest would be to take a cab to Marina El Cid and then just head straight to the beach and walk south. But if you do this, you will miss out on the sights along the way. We recommend that you either take a bike or walk. If you take a bike, which we recently did, it takes about 30 minutes to get out to the furthest point, Punta Bravo. If you were to walk you are looking at over an hour. The total length of the trip is about 6 km (3.7 miles) each way.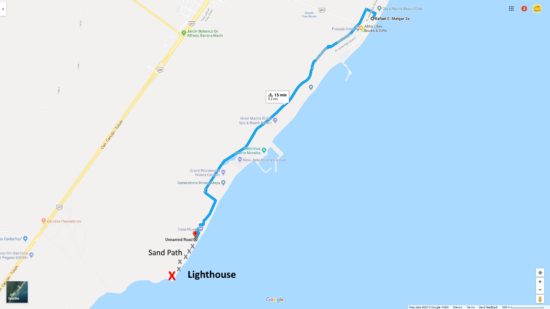 If you are biking you can follow this google map, it will get you most of the way there. We have filled in the rest of the missing path.

To bike or walk, you take Ninos Heroes as far south as you can, then turn right and then left as the road dead ends. Continue to walk or bike south until you come to a gate/guard house on the road, the guard will wave you past. If you are walking, at this point you want to turn left and take the road on the right side of the cement wall. The road will take you toward the beach where you will see a small path. Take the path to reach the beach.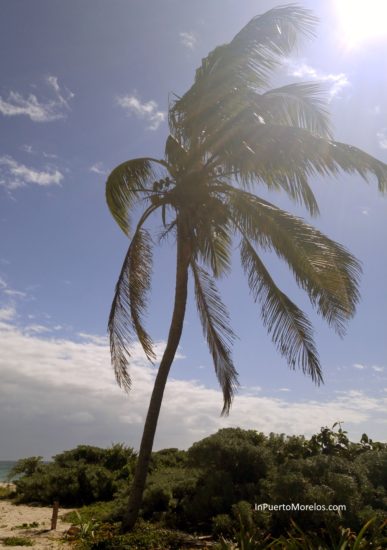 You can stop there and enjoy the beach. or you can head south and walk along the sand to Punta Brava.
---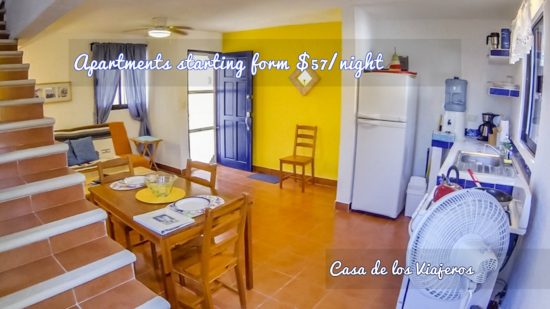 ---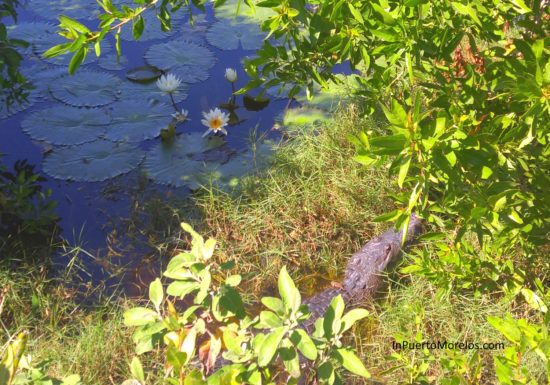 If you are biking, you continue south at the guard house. To your right you will pass by a natural area that is a great place to see birds in the early morning. But also, keep you eyes open for crocodiles. We recently spotted this guy. You will pass by Hotel El Cid and then you will ride through the middle of the Grand Residences. After this the road quality will go down, but you should still keep going. When you pass the last building, Hotel Los Angeles, the road will end. At this point you can push your bike a few hundred meters to Punta Brava.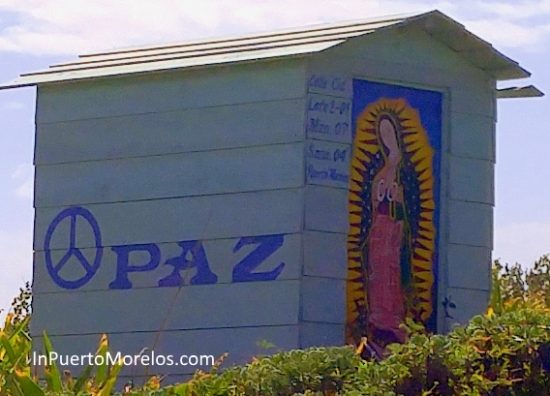 Chances are you will find yourself alone out on the point with nothing but the sun, sand, shells and surf. So take a picnic lunch, some water, sunscreen, a big floppy hat and enjoy your stay. It's a great way to spend a day InPuertoMorelos.