Here are the cash exchange rates for March 26, 2020 at G Capital Exchange on the highway in Puerto Morelos.
I post these rates on occasion so that you can compare them with what your bank or the ATM may offer. To see where the rates have been in the last couple of years, search "exchange rates" on our page at InPuertoMorelos.com
I have never seen the US dollar this high compared to the peso. The official rate was over 25 to 1 at one point earlier this week. The Canadian dollar was over 17 at one point this week, also the highest I have ever seen.
| | |
| --- | --- |
| Cash Exchange Rates | Buy |
| US Dollar $ | 22.30 |
| Canadian Dollar $ | 14.00 |
| Euro € | 22.00 |
| Pound Sterling £ | 23.80 |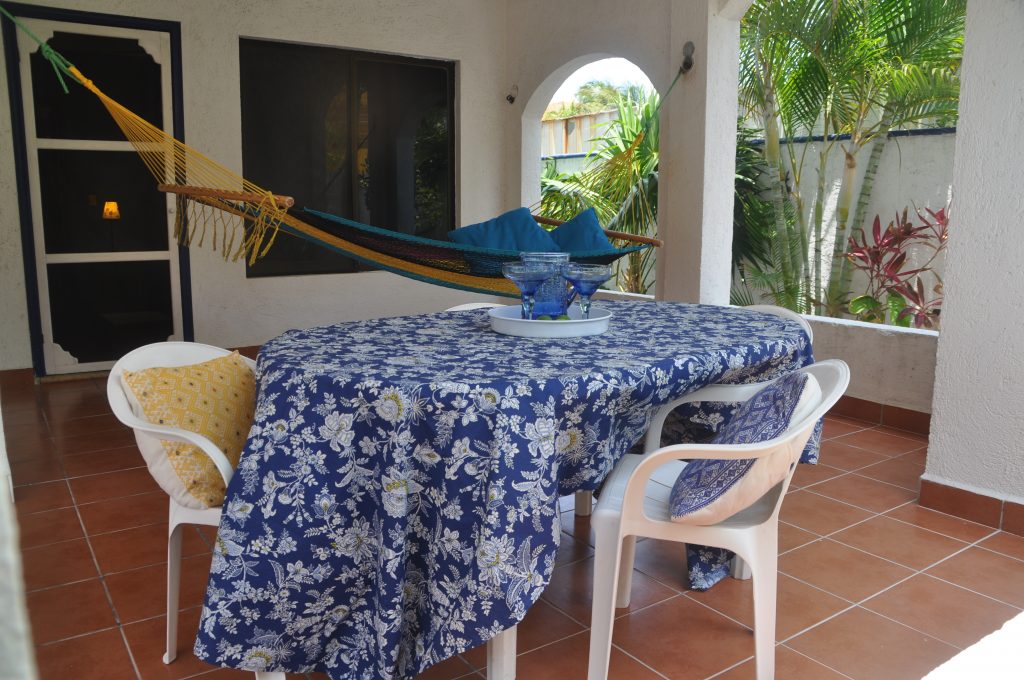 Personal note: Our website here at InPuertoMorelos.com was hacked earlier this month. The site was being forcefully redirected to another site that was trying to sell mobile phones or something. After many weeks of frustration and cleaning the site one line of code at a time, we were able to get back online. We're now lobbying Facebook to allow us to post our internet address on their site. They blocked us when we were hacked and it seems to be a long process to get back into their good books. In the meantime, we'll keep updating the site. Stay healthy everybody! ~R&J
We said "Adios" to our last guest on Sunday as they made their way back to Canada. The rest of our spring season was cancelled. We're taking advantage of the time to work on the house a little, luckily there is always something to do, so we are never bored!
We're taking reservations for next season, and we hope that we will be able to welcome folks before then. We'll keep in touch. In the meantime, have a look at our casa website at www.CasaDeLosViajeros.com

Be sure to sign up for our updates at www.InPuertoMorelos.com