A grande "Hola!" from your favourite Mexican village and the latest news from Puerto Morelos. The busy part of the season is now over, and PM is "downshifting" into our summer season. It's warm, quiet and uncrowded. A great time of year to be here! Stay with us at Casa de los Viajeros! Check out our very low summer rates!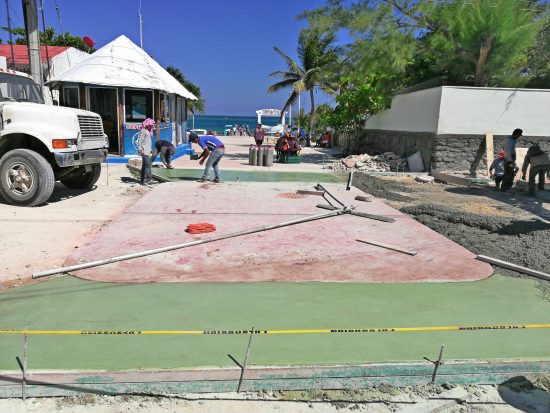 The Big Dig
The big news is the continued renovation of the roads in the centre of town. It's a very ambitious plan to bury all the utilities around the square, finish all the sewer connections and create new, stamped concrete roads & sidewalks. Like any renovation, it has caused some pain and inconvenience. Most businesses around the square bravely stayed open as much as possible, and spent a lot of time dusting and re-cleaning their windows. The work is not completed yet, so traffic is still being diverted and parking is difficult. In the end though, we will have much wider sidewalks for strolling and for the restaurants to use. We're all looking forward to the work being completed!
The Colonia has been undergoing renovations as well. Roads are being paved,and many of the streets are now one-way. There is still a good amount of confusion over what direction traffic is supposed to flow, so be aware if you are driving there. The main roads close to the square are fairly well marked, but others are not. There are also some new, much needed parking restrictions near the square that are being cheerfully ignored so far.
Restaurant News
Amazingly, we continue to gain restaurants here in Puerto Morelos! At least four have just opened, or are in the process of opening. Hard to believe as we are just starting our low season!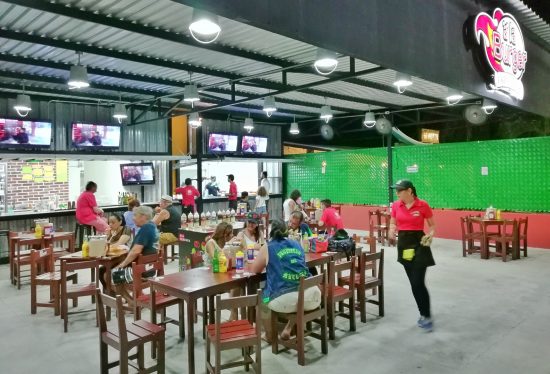 We told you about "A la Burger" back in December. We thought their opening was imminent, but they took their time and finally opened about a week ago. They are a small chain from Cancun, but so far, they have been a hit in our town too. Burgers are hot and tasty, service is prompt and prices are low. They have a "fixin's" bar when you can customize your meal. They have meal combos that are an especially good deal. You can get a burger with fries and a cold beer for 89 pesos or slightly less if you opt for a soft drink. You can sit out front or they have a pleasant garden area out back. Most of their menu is dominated by burgers, but they also have wings, salads, tacos, big onion rings and grilled meats. Al la Burger is located on Rojo Gomez, about a block and a half north of the square, right beside "I Wanna Pizza". They are open every day from 1:00pm to 11:40pm. (Not sure why it's 11:40, but that is what they told us.)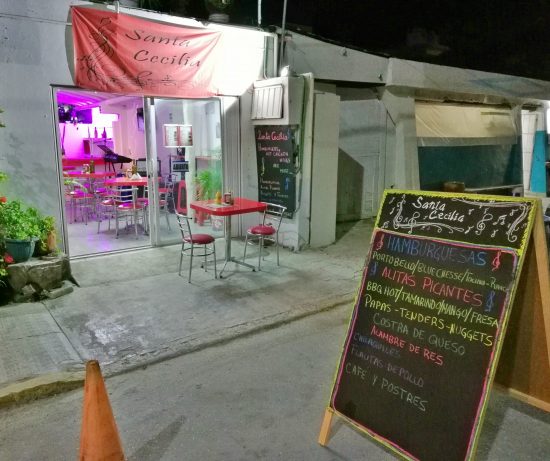 On the same street, closer to the square you will find another new place called "Santa Cecilia". It's a small space, formerly occupied by a nail salon. Despite its size, they have made space for live music! They have a good menu of burgers, fries, chicken, coffee and desserts. It just opened, so I have not heard any reviews yet.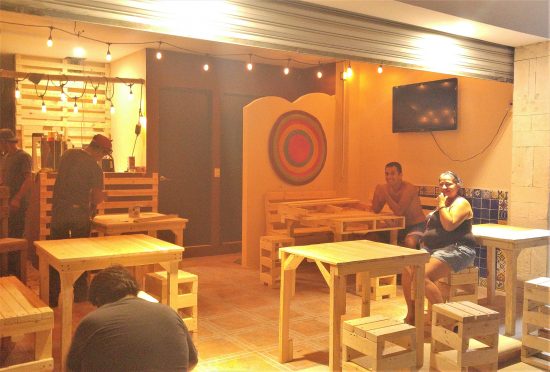 Just before the heavy construction on started south of the square on Rojo Gomez, a small cafe opened right across from the Mayan Handicraft Market in a space that was occupied by La Parilla in 2017. We have not seen the cafe open lately, so we are not sure if they are still there, or they are just keeping a low profile until the road construction stops. We never saw a sign, but we think it is called "Cacao". We'll keep an eye on it and report back to you.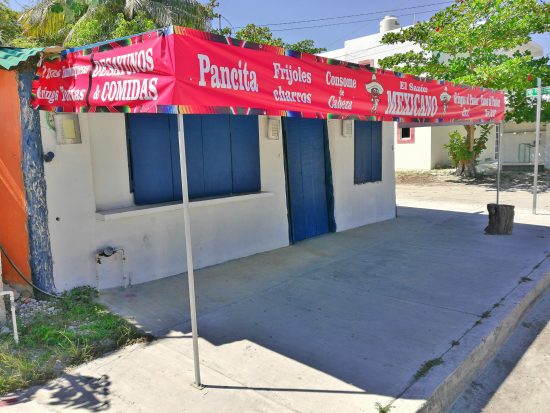 On a recent neighbourhood stroll, we saw signs going up on the old "Pancho Villa" restaurant site on Niños Héroes. El Sazón Mexicano is already advertising burgers, tortas, gringas and Tacos Al Pastor…which are three of my favourite words EVER, so having this place so close to home may work out nicely. No idea when they are opening, but I would bet soon.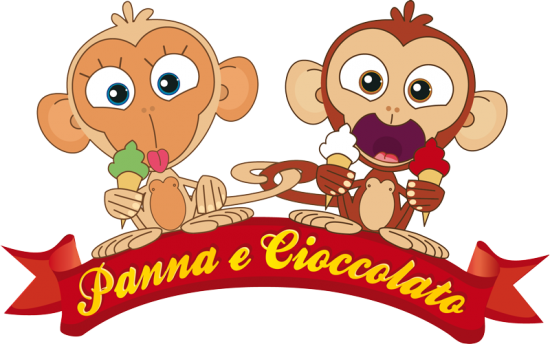 We also noticed that folks are renovating the old Don Mexkal location on Rojo Gomez, which Mexkal moved from a couple of months ago. I was thinking that it was yet another new restaurant, but in fact, it will be the new location of an existing one; Panna e Cioccolato. Famous for their gelato and other cool desserts, they will move into the space soon, moving out of their old location on the north side of the square. They tell us they will they will close the current place on May 2 and hope to be open and serving up treats in the new location on May 4.

In other big restaurant news, La Sirena finally opened its long awaited rooftop bar. With great views of the lighthouse, the ocean and the centro, it has quickly become the place to be in town. In other La Sirena news, they are now open for breakfast every morning except Tuesday. Hosted by the affable Richard "Rickie Ricardo", you will find a variety of breakfast treats including Huevos Rancheros, fresh healthy juices made to order, and mimosas. They open for breakfast at 7:30 am.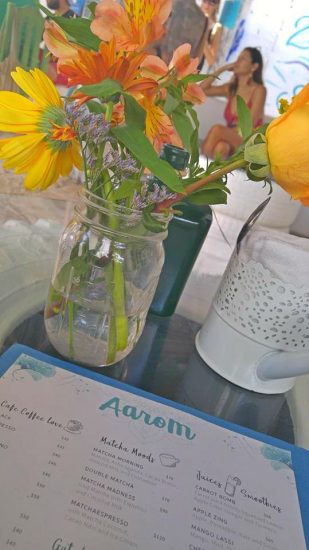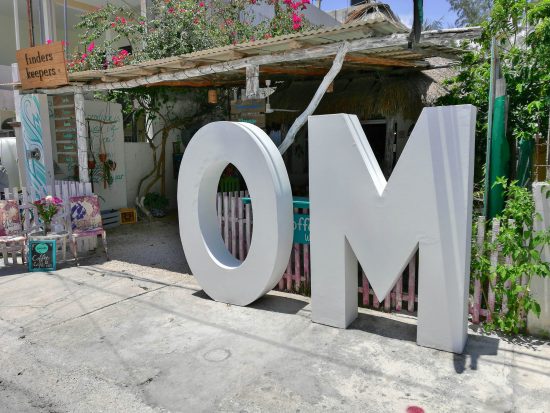 Two local entrepreneurs have teamed up and created something new on Niños Héroes. Jorie, the creative force behind "Finders Keepers PM" and the Saturday Markets has joined forces with Louise who opened the Aarom Cafe and Wellness Centre at the beginning of the season. Together they are "Finding Om". They have done an amazing job on the place and even created a lovely "quiet space" garden in the back. The shop is full of locally sourced art, gifts, foods and more. The cafe has coffee, juices, smoothies, breakfast bowls, Buddha bowls, and more with all ingredients organic and found locally. The wellness centre has massage, Reiki, and other holistic treatments as well as yoga in private or small group sessions. They are open every weekday except Thursday from 8:00 to 8:00, Saturdays 8:00-3:00, Sundays 9:00-3:00. They promise lots of activities and events, even during the summer months.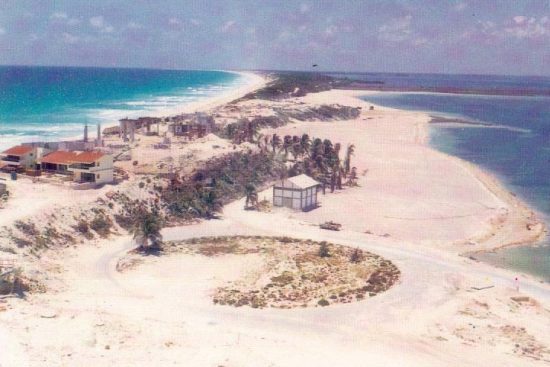 Cancun hits middle age
The city of Cancun is just 48 years old this year. The city's official founding date was April 20, 1970. It started with just nine hotels, financed by the Mexican government. The city now has 37,300 rooms and an average occupation of 79.8 percent for the end of 2017. It also recorded a record number of tourists, exceeding 5 million last year for the first time with the airport counting 23 million passengers.
The State Tourism Secretariat is reporting that they will add 8,622 additional rooms between Cancun and Puerto Morelos in the next year. 5,155 of those will be built in the Cancun Hotel Zone.
The photo above is from 1975 and was taken from the Hyatt Hotel. For all its glamour and party atmosphere, we just think of it as the city with our airport and our Costco.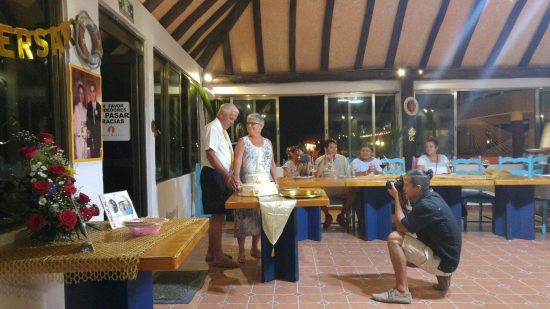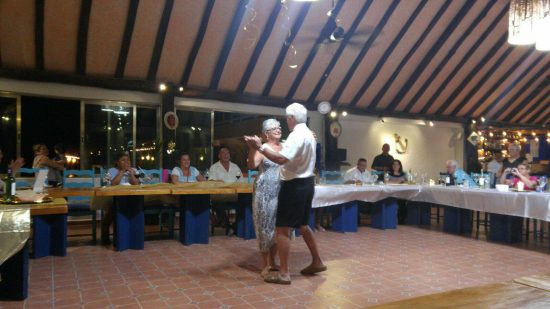 Congratulations to Anne and Allan Elliott who celebrated 50 years of marriage recently in Puerto Morelos. Anne and Allan have been coming to PM for many years and are well known for giving back generously to the community. I think they have also tried every restaurant in town! Felicidades!

We hope you enjoyed getting caught up with all the news. For more up-to-date town info, please check out our voluminous website, www.InPuertoMorelos.com 
There is a space on the right side of the InPuertoMorelos.com page where you can add your email address to sign up for our updates. You will receive an email any time we drop another Beach Reads update. We do our best to keep you informed, but there is not substitute for being here! Check out our places on InPuertoMorelos.com or on our casa page at www.CasaDeLosViajeros.com