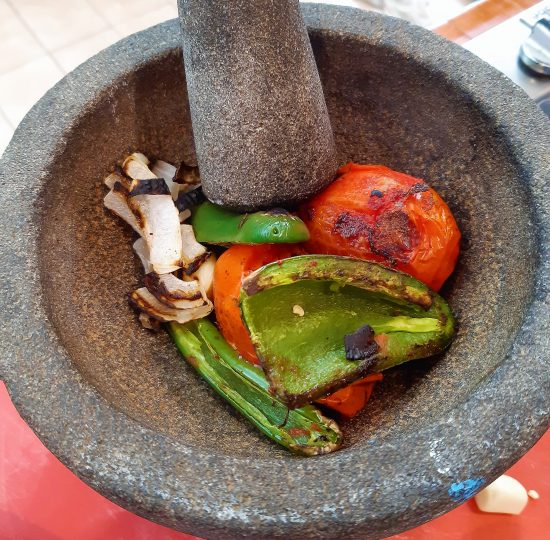 We were fortunate enough last week to take in a new cooking class with Chef Marco & Doña Sonia at Casa Caribe. The class is a real hands-on experience where you get to learn about Mexican cuisine.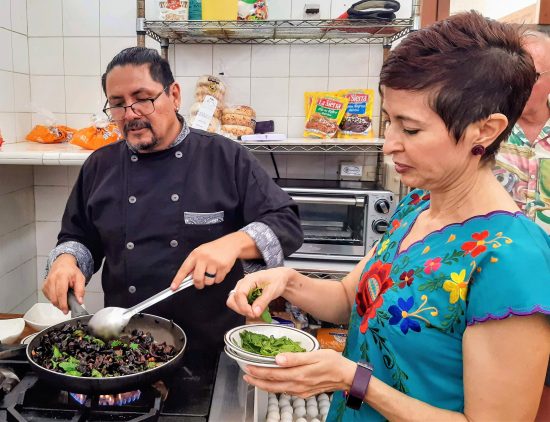 The day we were there (the menu changes weekly) we made a variety of both traditional and modern Mexican salsas, some we had never seen before, but they were all excellent.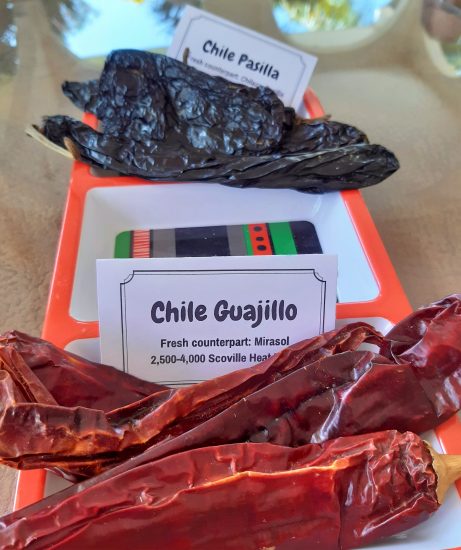 The class started with Sonia giving us some background on the different fresh and dried chilli's we would be working with. If you are a spice wimp, there is no need to fear this class, the peppers were all flavourful with very little heat.
---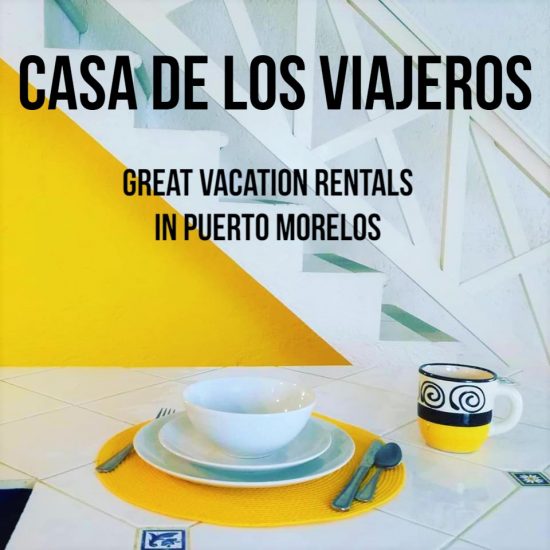 ---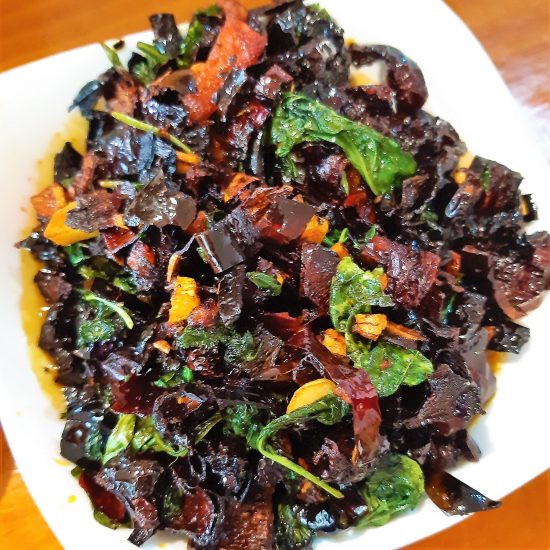 We first made a salsa diablo, which sounds and looks like it would be very hot, but instead, it was bursting with flavour. Chef Marco, who has been cooking all his life, had some excellent tips for working with peppers and I even got a lesson in knife skills. Here is an example of this recipe.
---
Recipe for Salsa al Diablo
| | |
| --- | --- |
| 2 Chiles de Árbol | 6 Cloves Garlic, peeled |
| 2 Chiles Guajillo | 1 Large ripe tomato |
| 2 Chiles Cascabel | 2 Stems fresh Epazote (or 1 t dried) |
| 2 Chiles Moritas | 8 Stems Cilantro |
| 2 Chiles Chipotle | ½ C Canola Oil |
| 1 Chile Ancho | Salt to taste |
| 1 Chile Pasilla | |
Serves 4-6
1) Toast all the chiles lightly in a dry skillet, just until they become fragrant.
2) Oil fingers and hands to create a barrier between your skin and the chile oil, and when chiles are cool enough to handle, remove stems and devein. Discard seeds. Cut chiles with scissors into thin strips.
3) Peel and chop raw tomato, reserving juice and seeds.
4) Pull leaves off epazote (if using fresh) and discard stems. Repeat this process with the cilantro, but save stems for another use, if desired. Slice garlic cloves thinly.
5) In a large sauté pan, heat the oil over a medium flame until hot but not sputtering. Add garlic and toast lightly. Add chopped tomato, salt and dried chile strips. Cook over medium heat for 5 minutes, stirring continuously. 6) Add cilantro and epazote and cook for 3 minutes longer, continuing to stir. 7) Empty salsa into a glass bowl, adjust salt if necessary, and cover to keep warm. Refrigerate any leftover salsa and consume within 3 days, adding oil as needed; chiles will soak up oil.
---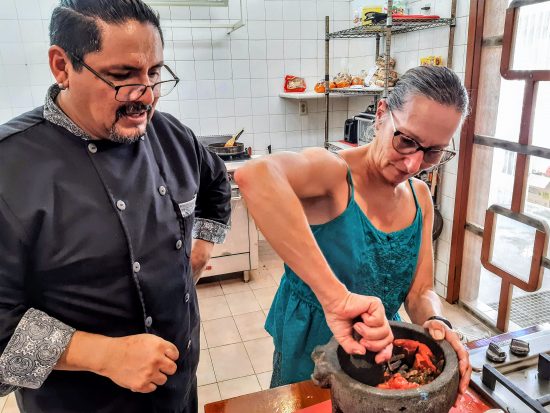 After making a variety of other salsa, we moved onto the main course; Sopes Mexicanas from scratch! We even made our own tortillas!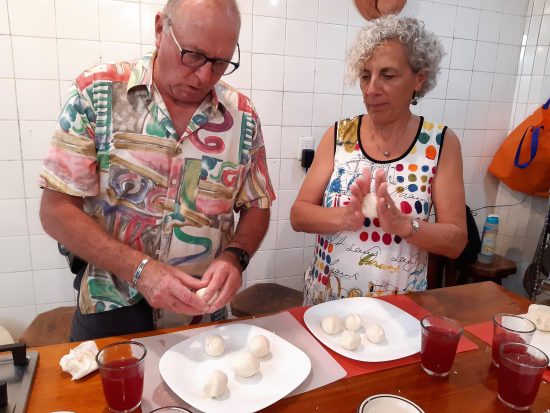 We ended the class by eating everything that we cooked. Although we were almost too full after having snacked on all the different wonderful salsas throughout the class.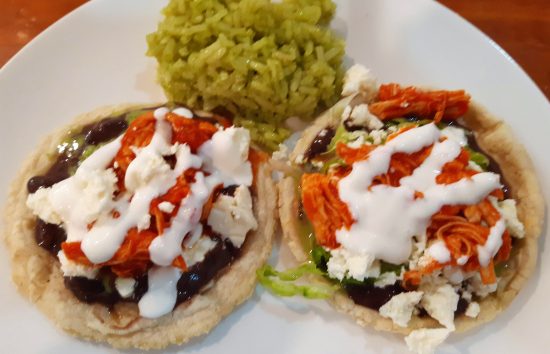 Our meal was accompanied but a very good, if not quite a strong margarita. The food was delicious.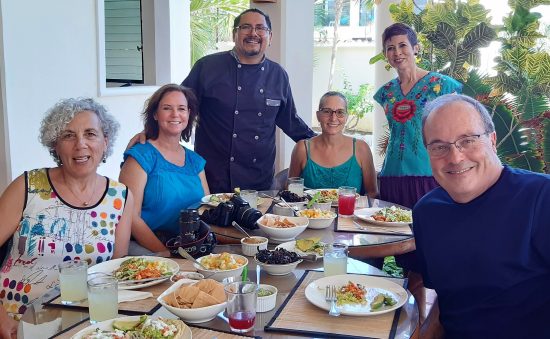 All of the recipes we learned would be ones that you could replicate at home. Marco and Sonia even include a souvenir pdf cookbook with every class so that you can make your own Mexican fiesta later.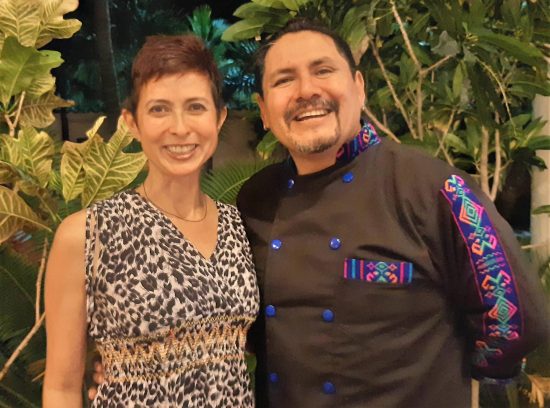 Chef Marco and Doña Sonia offer their cooking classes two days a week, every Tuesday and Thursday from 11:30 am to 2:30 pm. Classes require a minimum of 2 students, but there are no more than 6 people/class. Classes are $100 USD/student includes all food, beverages, taxes and a souvenir pdf recipe book. You must pre-book. To do so you can contact Sonia at either +52-998-109-0312 or cateringpuertomorelos@gmail.com.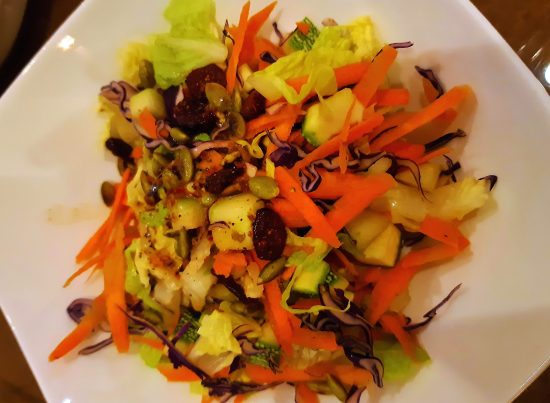 We were also lucky enough to enjoy one of Chef Marco y Doña Sonia catered dinners at Casa Caribe. They offer catering, provisioning and in-house chef services in Puerto Morelos.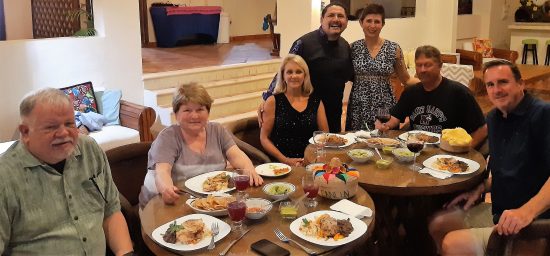 Marco and Sonia are active members of our Puerto Morelos community helping with animal fundraising, animal rescue and Marco even coaches an American football team in La Colonia called Los Mapaches. So if you are looking for someone to come to your house and cook, cater or plan a special event, you can find out more by clicking here to visit their website or their FaceBook page.