Back by popular demand! Here on our Beach Reads Blog, we wanted to continue on with an old tradition, the annual Best InPuertoMorelos.com Survey. Tell us what you think! What is your favourite place to eat, drink or be merry In Puerto Morelos!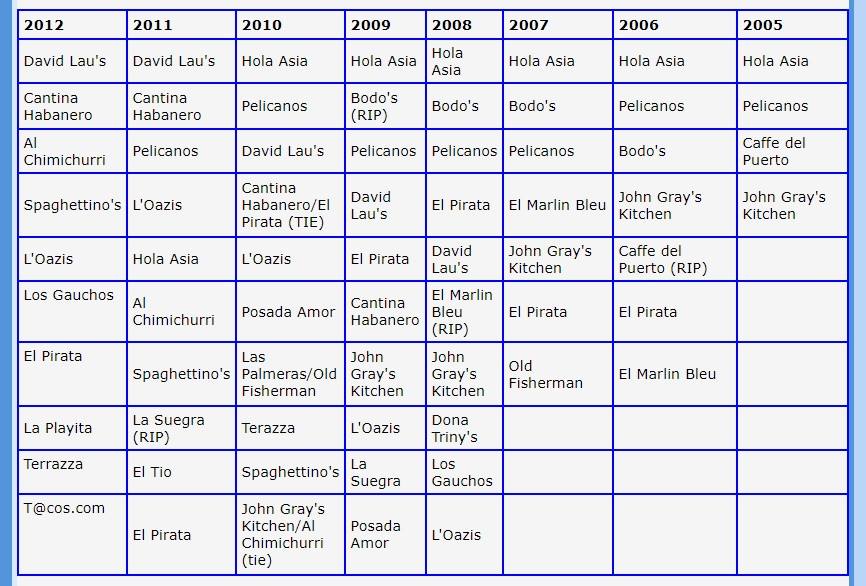 We first started the survey back in 2005 when it used to be the "Alma Libre Bookstore Beach Reads Survey". Above is an example of some of the past winners for the best restaurant, starting with #1 at the top.
We encourage you to take part. We want to hear from you! If you are cannot remember the name of your favourite restaurant or bar visit our handy-dandy InPuertoMorelos Restaurant Guide or Happy Hour List.
You have only one week to complete the survey. Polling will close at midnight on Monday, February 24, 2019, EST. Then watch for results to be published on InPuertoMorelos.com.
Please note: One survey per person, please. No stuffing the ballot box!
If you have problems viewing the Best InPuertoMorelos.com Survey please click here. It is best viewed in Chrome.