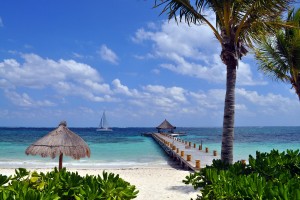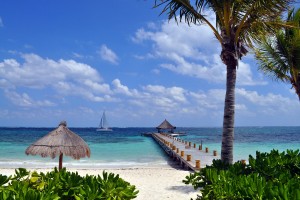 Here's a little bit about us. We are Robert & Joanne, Canadians that split our time between Puerto Morelos, Mexico and Calgary, AB, Canada. We first came to Mexico in the late 90's and immediately fell in love with the people, the culture and the warmth.
Having worked in the television industry for over 20 years, we decided in 2002 that we wanted a change. After lots of hard work and research, we decided to purchase Alma Libre Bookstore, the largest English language bookstore in the Yucatan Peninsula.
For 15 years we owned and operated the little bookshop by the beach, meeting hundreds of people daily and answering thousands of questions about Mexico and our gem of a town, and publishing a popular, semi-regular newsletter called "Beach Reads". We drove from Calgary to Puerto Morelos and back more than a dozen times, which allowed us to appreciate the vastness and diviersity of Mexico. In 2017, we sold the bookstore to another couple of Canadians who own a bookshop in British Columbia and love PM as much as we do.
We started the website In Puerto Morelos to continue to providing up-to- date information about our village to people all over the world. Our focus is helping people make the most of their first trip to our town, and update our regular visitors about new places and experiences.
Now we write, blog, shoot photos, work in TV and run our vacation rentals at Casa de los Viajeros. We also spend some time in Calgary and travelling the world.
If you would like your business or local interest group to be featured as one of our SHOUT OUTS, invite us to join you.
If you would like to advertise on this page, please contact us. We would like to hear from you.