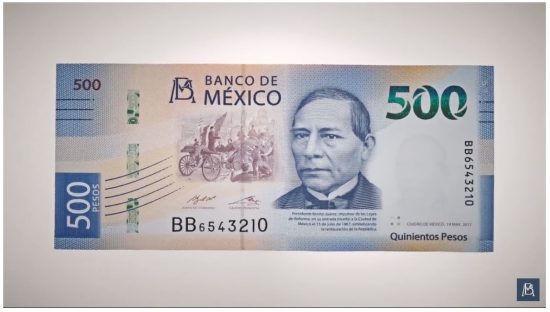 The Banco de Mexico is changing the 500 peso bill. Gone are Diego and Frida in favour of Benito Juarez and a pod of whales. The bank made the announcement by producing this overly-slick video.
At first glance, the new bill seems to strongly resemble the current 20 peso bill, which will undoubtedly delight sketchy Pemex pump jockeys, but the new bill will be almost the exact same size as the current 500, so much larger than a 20. The other side of the bill features a pod of whales. The new bills have up-to-date security measures built in, to discourage counterfeiting.
This bill is the first of a new generation of Mexican bills, featuring Mexican history on one side and nature on the other.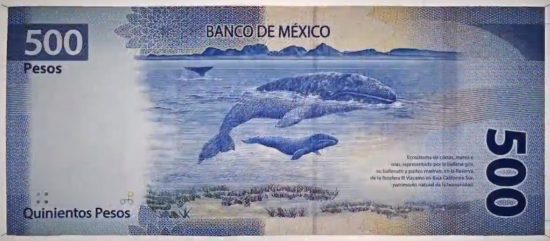 The current 500 peso bill was introduced eight years ago and featured portraits and art by famous Mexican artists, Diego Rivera and Frida Kahlo. These bills will still be accepted everywhere, but banks will no longer recirculate them.  Eventually, they will disappear.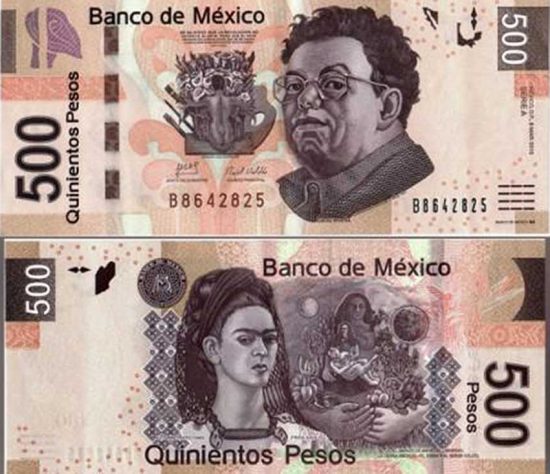 For reference, this is what the current 20 peso bill looks like.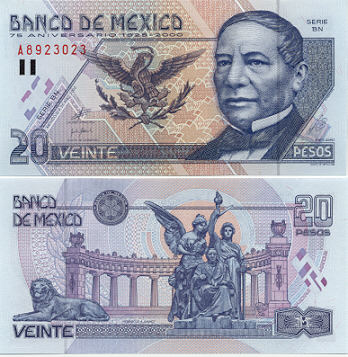 For more information on Puerto Morelos, check out the rest of our site here on In Puerto Morelos. We just updated the restaurant list…again!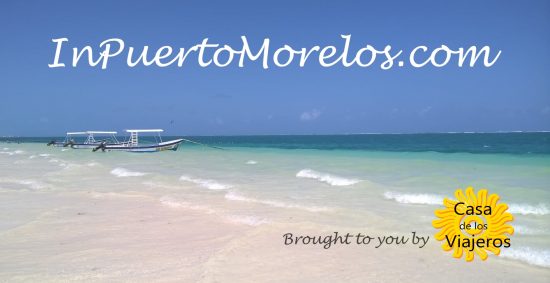 And be sure to check out our suites at CasaDeLosViajeros.com
We still have some good dates available for 2018 & 2019